Marriage 360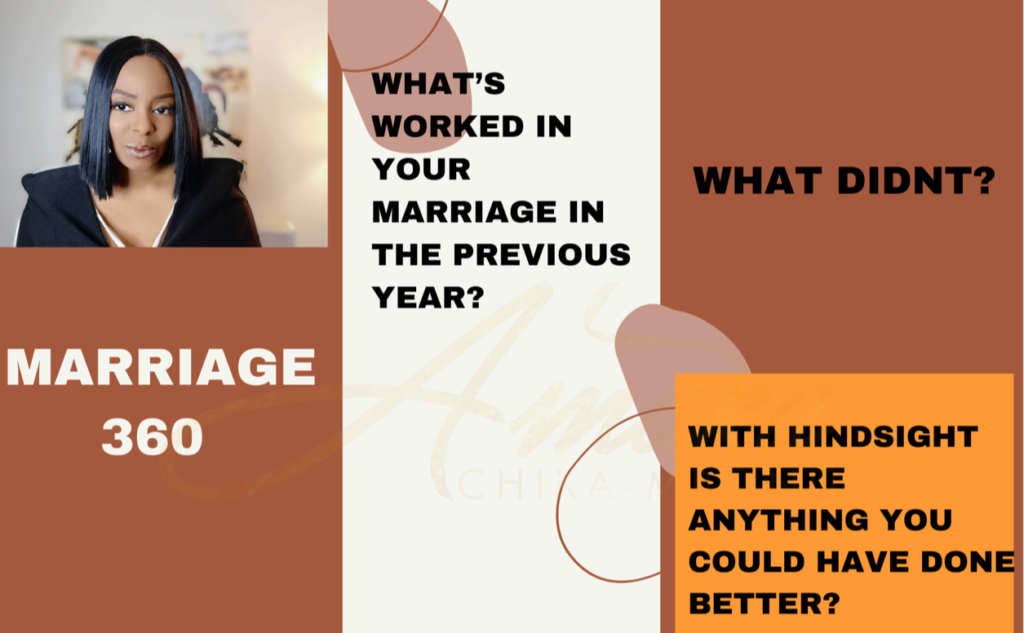 As the year 2021 unfolds, it is important that we look back at our marriages over the course of the year to see what we should continue, what we should change, and what we should just plain stop.
Marriage takes work to make it work. The MARRIAGE CHECK 360 is for those who have a genuine interest in making their marriage work, and making it work even better if it's thriving already.
I have taken the liberty of giving you areas to consider and have left blank spaces for you to fill in, after you have downloaded and printed out this FREE RESOURCE.
I want to also take the liberty of suggesting that a husband and wife fill it in separately, then compare notes. This gives room for discussion of any disparity in perceptions of your relationship as it is.
I really hope you find it useful, let me know.
Something For The Singles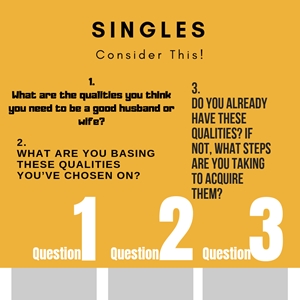 Marriage! A lot of people look forward to the day that they'll meet their 'soulmate' the life-partner of their dreams.
BUT
Are we making the right decisions about who that person is, are we asking the right questions of ourselves and others to ensure that we are- making the right decisions that is.
Many people are going into marriage half-whole,with no full sense and grasp of what they are, who they are, what they truly want. Not knowing what marriage is and what it most definitely isn't.
This resources starts with just 3 basic questions, that underpin so many others.
Download it, fill in the answers to the questions in the blank spaces, and embark on a journey to the life-long commitment of marriage.