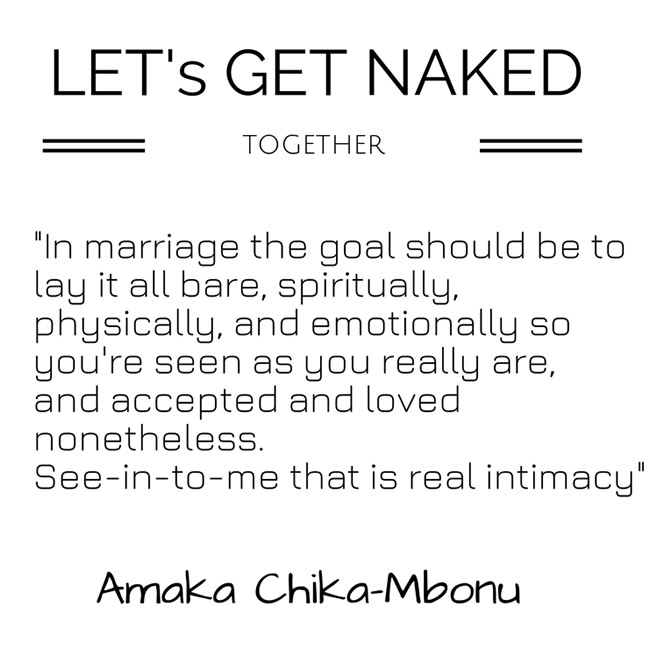 Twitter Feed
CHANGE! ...for the better. Relationship with God, at work, at play, in marriage. I'M STARTING…
https://t.co/2WPQo5D8Jr
&nbsp
'WOMGUAGE' a language spoken by women where everything not said is just as important as…
https://t.co/M4iN3zoRZ1
&nbsp
BOOKS
How To Get Your WIFE to Swing From The CHANDELIER in A RED Negligee
OUT NOW!
---
This game-changing book about relationships, 'How To Get Your Wife To Swing From The Chandelier In A Red Negligée' by Amaka Chika-Mbonu is OUT NOW!
For men… get insight into the mind of a woman, discover how to make love not just to her body, but to her mind.
For women… learn how to speak your heart to your man
Slightly tongue-in-cheek, with short stories and a skit, valuable insight, useful tips, practical action points, this book packs all this, and much more into a concise, easy-read, portable package.
A MUST READ for the married, and for any single who is planning at some point to BE married.
ORDER YOUR COPY TODAY!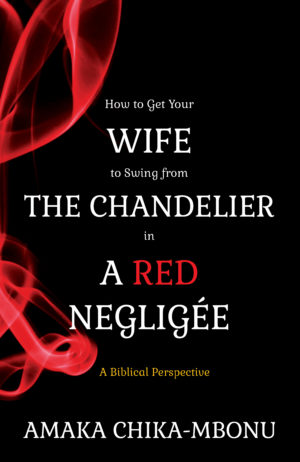 NGN4800.00 NGN3000.00
*Purchases from the website currently only available in Nigeria
*Delivery available to Lagos, Abuja, Port Harcourt, Owerri and Aba
*Shipping cost within Lagos – N1000 and outside Lagos – N1500
Get Your Copy (Electronic and Paper Back)
---
Picture Gallery
Click a thumbnail and select a picture gallery to view
---
All
Amaka's Pictures
Book Launch
Recent Appearances
Amaka was a panelist at the 700 men strong conference, 'The Better Man' at The Dome, This Present House, Lekki

Mind The Gap 4 Singles – February 25th 2017

Morning Drive Rythm 93.7 with Ik Osakioduwa and Omalicha

The Woman with Ayo Thompson: NIGERIA INFO – January 26, 2017

WAZOBIA MAX

Seriously Speaking with Adesuwa Oyenokwe: CHANNELS TV
Interview With thesparklewritershub.com
#WriterSpotlight – Losing her manuscript in the University may have put her off writing for a while but it is safe to say that Amaka Chika Mbonu is back!
---